TWIA Storm Insurance Follows Similar Protocol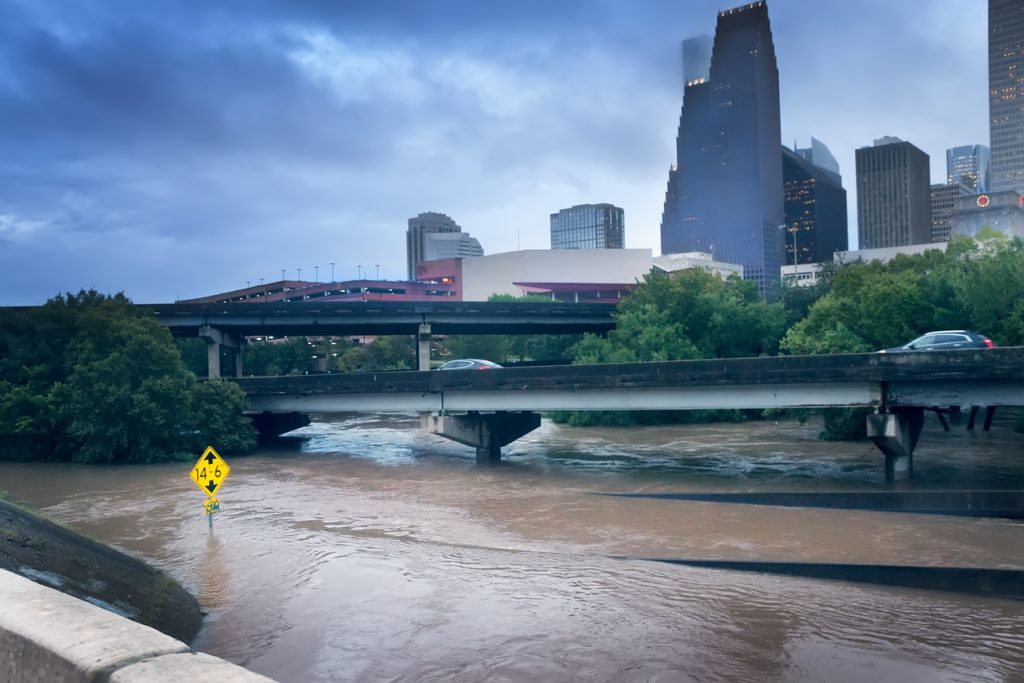 Last year, Hurricane Harvey ravaged the Texas coastline.  Galveston and Houston experienced massive flooding, while areas like Cypress and Sienna Plantation were hit hard by wind and tornadoes.  Texas homeowners returned to their homes hoping for a clear and easy path to recovery, only to be hit with low-ball insurance offers.
According to CBS, this is a national issue.  Homeowners across the country pay into storm insurance that should cover their losses during a catastrophic event.  In many cases however, these homeowners end up fighting the insurers in court.  The real shock is that insurers end up spending more to fight a homeowner's claim in court instead of paying the homeowners for storm damage:
"A 2016 government report found little oversight of flood litigation spending by FEMA. One flood case was estimated to cost $87,000 in legal fees, just for trial preparation. That homeowner's policy limit was $25,000."
Handling Texas & TWIA Insurance Claims
If your home or property suffered damage during Hurricane Harvey, chances are you filed an insurance claim. In theory, the process to receive compensation should be straightforward:

A contractor visits your home to assess the damage.
The contractor gives you a damage estimate.
You send the estimate to your insurer.
An insurance agent comes to your home and verifies the estimate.
You or a contractor are paid to rebuild your home based on the estimate.
Unfortunately this process can be incredibly daunting.  In many cases, insurers will offer less than 1/4 of the damage estimate.  Even after a homeowner negotiates with an insurer, the final offer can still be far too low to rebuild damaged sections of their home.
How a Storm Insurance Attorney can Help
TWIA and Texas storm insurers do not like to go to court.  If they are hit with a lawsuit, they prefer to settle and will offer substantially more than the initial compensation package.  That said, we have successfully sued TWIA and storm damage insurers for breach of contract, forcing them to make clients whole and pay attorney fees. We have also won punitive damages in bad faith lawsuits by proving systematic practices to deny or devalue legitimate claims.
The Tylka Law Firm can intervene to hold the insurance company to its obligations. We have more than 25 years of experience with hurricane/windstorm and flood damage claims, including lawsuits for bad faith denial and lawsuits against insurance agents for misrepresentation, errors and omissions.
Hurricane Harvey Insurance Claim Attorneys in Texas
If your home was flooded or property was lost and insurance won't compensate you fully, fill out the form below and we'll get back to you right away.  Tylka Law Firm storm and hurricane lawyers can help you claim the full value of your damaged property and get your life back to normal.
A Personal History of Hurricanes and Storm Insurance
Back in 2008, Tylka Law Firm's Galveston office was hit hard by Hurricane Ike.  A lot of our case work was lost and property damaged, but we considered ourselves lucky.  Our staff was alright, our friends and family were alive, and our office wasn't too badly hit.
During this time, we found ourselves dealing with our storm and flood insurance company.  They were very hostile when we asked for the full value of our damaged property, and it took a lot of back-and-forth to get it.  We also realized that several of our clients had negative experiences with their own insurance companies, until we began to negotiate for them.  Tylka Law Firm recovered a significant percentage of claims for our clients that their insurance companies initially denied.
We know what you are going through first-hand.  If you need assistance, please feel free to contact us anytime.  Thank you, and the best of luck to you in this situation.  God bless.

League City Office
Phone: 281-557-1500
Toll Free: 877-762-0066
Cell/Emergency: 713-829-6048
Fax: 281-557-1510

Galveston Office
Phone: 409-762-0066
Toll Free: 877-762-0066
Cell/Emergency: 713-829-6048

Fax: 281-557-1510