Driving Drunk in Texas leads to thousands in fines, years in prison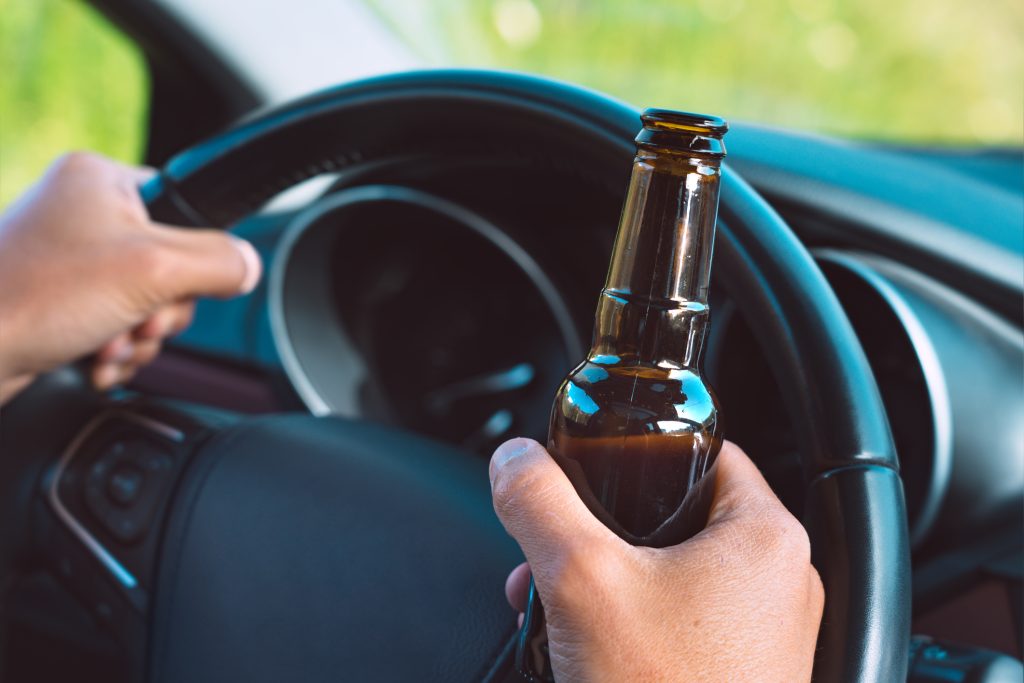 Galveston and much of coastal Texas gets lively in mid-Summer.  Our beaches are packed, tourism and road trips are at their peaks, and for the most part everyone has a great time.  Every year however, the CDC estimates that 10,000 people die from drunk driving accidents.
As a law firm our first priority is to help you seek justice, but one of our major priorities is to help you understand the law.  Most people know that drunk driving can very easily lead to death or injury.  However, many people do not know the legal and financial ramifications of drunk driving, and they can be extreme.  This article goes over the fines, prison time, and other punishments drunk drivers face in Texas.
A Legal Introduction to the State of Texas DWI/DUI Penalties
The State of Texas breaks down DWI/DUI penalties in a few ways.  This article will go over various penalties based on the following:
Number of offenses
Severity of the offense
Age of offender
Texas defines "intoxicated" in a few different ways.  An over-21 year old driver in a car is intoxicated at 0.08% BAC.  A commercial driver (semi-truck, bus, etc) is intoxicated at over 0.04% BAC.  Finally, any driver younger than 21 (minors) is intoxicated at more than 0.01% BAC.
Please note that any driver in Texas is subject to "implied consent".  This means that if a police officer stops you and orders a chemical test, you must comply with that officer.
DWI/DUI Fines
To start, we're going to go over the State-imposed fines drunk drivers face:
First Offense: $2,000 maximum
Second Offense: $4,000 maximum
Third Offense: $10,000 maximum
Minors: $500 maximum
Any Offense with a Child Passenger (15 and under): $10,000 maximum
Along with the above fines, the State of Texas can impose a yearly $2,000 surcharge for up to three years just to keep your license.
DWI/DUI Prison Time & State Punishments
Texas punitive requirements for drunk driving are as follows:
First Offense:
Jail Time: Minimum 3 days to 180 days
Second Offense:
Jail Time: Minimum 1 month to 1 year
Third Offense:
Jail Time: Minimum 2 years to 10 years
Minors:
License Suspension: Up to 180 days
Any Offense with a Child Passenger (15 and under):
Jail Time: Up to 2 years
License Suspension: Up to 180 days
Commercial Drivers:
If a commercial driver refuses a BAC test or tests over the limits, his CDL is disqualified for 1 year.  If he drives a hazardous materials vehicle (for example a gasoline tanker), his CDL is disqualified for 3 years.
Depending on the severity of the charge, the judge may also order the following:
License suspension of up to 2 years
DUI education & intervention program required
BAC device installation in car
Extreme DWI/DUI Crimes
Extreme drunk driving crimes involve serious injury or death.  These are respectively called "intoxication assault" and "intoxication manslaughter", and both are felonies.  The punishment for both of these charges is dependent on the judge, however we have seen drunk drivers facing these charges imprisoned for well over a decade.
Other Costs
So far we've covered only the penalties the State of Texas imposes on drunk drivers.  Depending on the severity, civil damages imposed against drunk drivers can be over $100,000 (and we're not including the attorney fees and court costs).  We've also seen convicted drunk drivers lose their jobs, friends and family.
The best advice we can give you right now is to not do it.  An Uber, cab, or hotel room might be a bit expensive, but gambling your life by driving drunk can cost you MUCH more.
Galveston DWI/DUI Attorneys
If you have questions or need help, contact Galveston DWI/DUI Attorneys at the Tylka Law Firm.  We provide free personal injury consultations. Contact us by phone or online if you or a family member has been injured in a drunk driving accident. We represent clients in Galveston, Houston and throughout the Texas Gulf coast.