What are Texas Tour Boat Laws?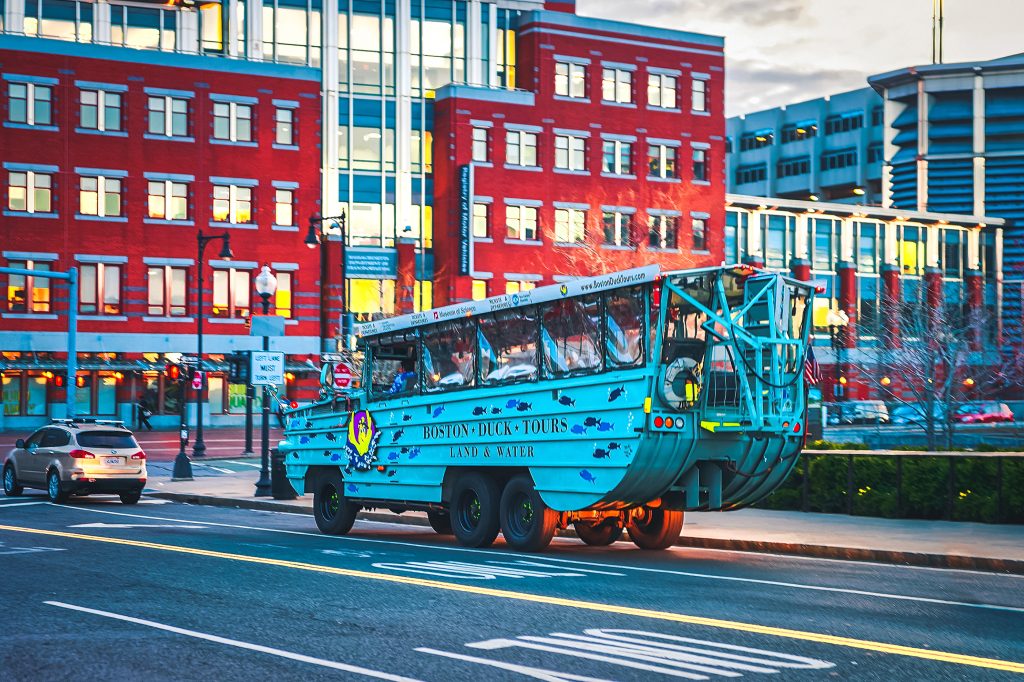 On Friday, a "Duck Tour" boat in Branson, Missouri sank, taking 17 lives with it.  It was the worst Duck boat disaster in the past 20 years.  Due to stormy conditions and the captain's poor decision-making, that tour company will likely incur civil penalties and may incur criminal charges.
What are Duck Boat Tours?
A Duck (or DUKW) boat is an amphibious vehicle.  Duck boats have single engine that can power wheels on land and a propeller in water.  They were initially used for the military in WWII and Korea as personnel carriers.  Fast manufacturing techniques guaranteed availability for soldiers that needed them right away.  However, they were not known for their armor rating or quality control.
Duck boats saw a bit of military use after the war, but they were primarily re-purposed for civilian use.  Harbor, lake and river cities will typically have a duck tour showing tourists interesting landmarks and a nice view.  Galveston has it's own duck tour boat company (we always recommend them for a scenic tour of the bay).
While most duck tours are generally considered safe, ignorance of basic safety makes a duck tour very dangerous.
Maintenance: Duck tour boats (and any tour boats) need to be properly maintained.  The "Yellow Duckmarine" in Liverpool had one notable case due to poor maintenance.  A critical bearing collapsed, resulting in 4 people being seriously injured and hospitalized.
Stormy Conditions: While any tour boat crew should worry about stormy conditions, this especially applies to duck boats.  The flatter bottom and low waterline is difficult to control in choppier conditions.  Added passenger weight also lowers the boat's waterline, allowing the boat to take on water at a faster-than-normal rate during a storm.
Poor Decision-Making: Any boat crew that pushes for an adventure in stormy weather is taking a big risk.  Their boat and equipment needs to be properly maintained and should be rated for stormy weather.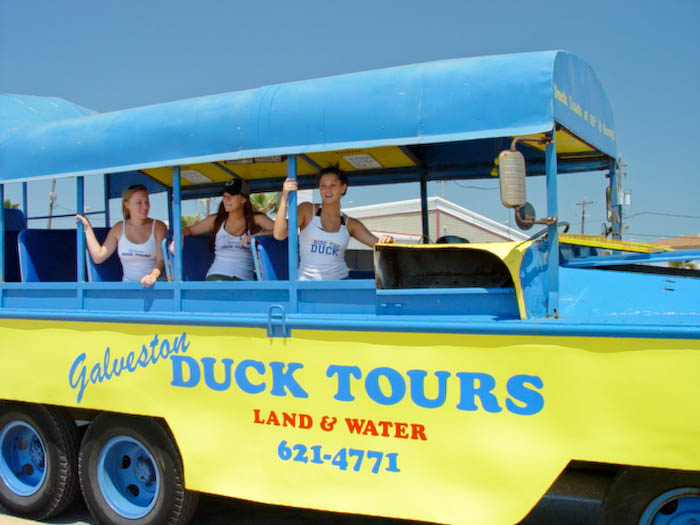 Texas Tour Boat Laws & Accident Prevention
In our opinion, the State of Texas has some pretty common-sense boating laws that should be easy to follow for any boat owner or tour boat company.  We're going over laws for larger, motorized boats below.
Boats (no matter the size) MUST be equipped with a personal flotation device such as a life-jacket.  This is of course to protect the life of the crew and passengers in case of a catastrophic emergency.
Any boat must have a sound-producing device including a horn and a whistle.  Boats larger than 12 feet must also carry a bell.
All motorized boats must be lit after sunset and before sunrise.  Some manually-powered boats (including sailboats and rowboats) may or may not be required to have a light on the boat.  Please read this section in detail if you own a manually-powered boat.
All motorized boats must include the following:
Mirrors
A Fire Extinguisher
Flame-Arresters (backfire flame control)
Muffler (installed on the engine)
Older boat engines have a higher failure rate and are responsible for a greater percentage of accidents.  Many of our clients that suffer injuries from boating accidents mention the surprisingly old age of the boat they were on.  It is unfortunately common to hear.
Galveston Boat & Personal Watercraft Accident Attorneys
If you need a Galveston Tour Boat Accident Lawyer, contact Tylka Law Firm today. Tylka Law attorneys will protect you during a tough time, and get you money and claims for boating damages and medical problems. We helped many boating accident victims get several million dollars in claims. If you need assistance, give us a call at (281) 557-1500 anytime day or night.