Tylka Law Firm Wins a Multi-Million Dollar 18-Wheeler Accident Case
Due to the sheer force of a truck, 18-wheeler accidents cause some of the worst accidents.  They cause substantially more damage than typical cars, and easily lead to death.  The case we fought below details one of the sadder examples we've come across.
The Scene of the Truck Accident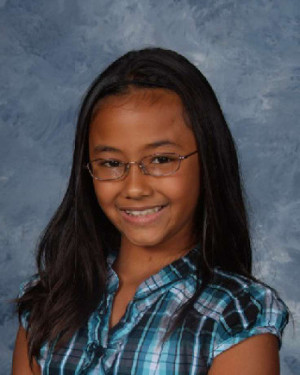 Christina Lopez, an 11 year old little girl was at a school bus stop in Texas City, Galveston County, Texas, when she was struck and killed by a tractor trailer truck operated by Hector Pena for Altom Transport.  The plaintiffs' counsel, Larry Tylka and Alton Todd, argued that Hector Pena was negligent in the operation of his 18-wheeler.  He was late to work, attempted to turn a corner at an excessive rate of speed and failed to keep a proper lookout or pay proper attention.  This caused him to leave the road  by at least 3- 6 inches and strike Ms. Lopez.
In Galveston Court
Plaintiffs' counsel argued that Altom Transport, the tractor trailer truck driver employer, was negligent in failing to provide adequate training.  Plaintiffs argued that Altom Transport did not provide federally-regulated training, and that the employer did not provide training on operating a tractor truck without a trailer attached.
Defense counsel argued that the tractor truck never left the road way.  They stated that the child was negligent by sitting on the roadway rather than in the grass alongside the road because the tire track marks and evidence did not indicate the tractor truck left the road. Defense counsel also implied the parents were negligent in failing to stay at the bus stop or instructing their child to remain off the roadway.  Hector Pena, the tractor truck driver invoked his 5th Amendment and did not testify.
Plaintiffs' counsel argued that Christina Lopez suffered massive head injuries, wrongful death, and died at the scene.  They also argued that the parents suffered mental anguish, emotional  pain and suffering, loss of companionship of their daughter, and incurred funeral and burial expenses.
The Verdict
The jury returned a total verdict amount of six million seven hundred eleven thousand one hundred and forty seven dollars and forty seven cents ($6,711,147.47).  The Jury found Hector Pena 70 percent at fault and his company, Altom Transport 30 percent at fault. The verdict was reported in Top Texas Verdicts and Settlements 2013.  The defendants appealed the verdict, but settled for a significant amount more than they offered before trial.  Tylka Law was happy to help the Lopez family out in this time of need.