Semi-Truck Driver Texting, Plows Through 13 Vehicles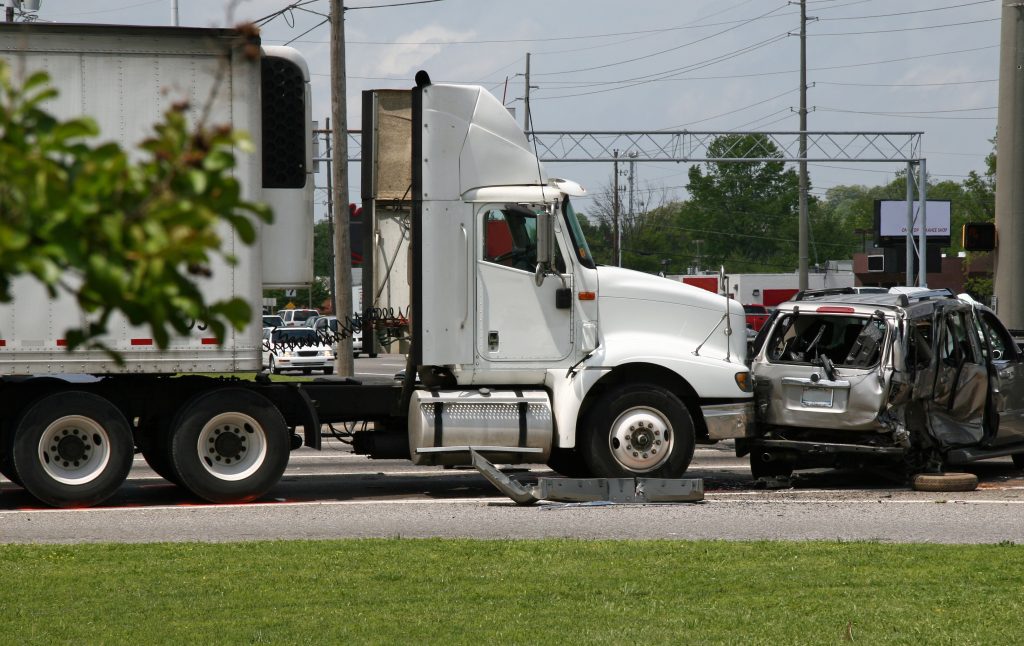 Tylka Law attorneys frequently see 18-wheeler legal cases.  While we find that many of our clients are badly injured due to negligent drivers or training, we also find that compensation given to our clients often does not cover medical fees.  This is one instance where a client needed our help to get medical treatment they deserve.
The Scene of the Accident
R.P.  Phelps is a 66 year old wife, mother and grandmother.  She was stopped at a red light on September 16, 2014 in the left lane of Highway 71 at Loop 150 in Bastrop, Texas in a Chrysler Caravan when she was hit by an 18-wheeler tractor-trailer truck. The semi-truck operated by Joshua Bracy was a 2003 Freightliner and leased to 24/7 Logistics.  Mr. Bracy was driving in a westbound direction on Highway 71 and caused damage and destruction to at least 13 vehicles.  The impact with R.P.'s car was so severe that R.P.'s car flipped into the air.  Its roof made significant contact with the cargo container pulled by the 18-Wheeler in front of her.  R.P.'s car landed on its driver's side, R.P. had to be cut out of her car by the jaws of life.
The Truck Driver Used his Phone
The 18 Wheel Tractor Trailer driver was accused of several faults including:
Failure to control his speed.
Failure to drive his vehicle at a reasonable and prudent speed for the circumstances.
Failure to timely brake.
Failure to provide notice or warning.
Failure to maintain safe and/or assured distance between motor vehicles.
Distracted driving in operation of motor vehicle due to use or of mobile or cellular phone, due to texting, due to use of social media on cellular or mobile phone.
Driver fatigue.
Failure to pay proper attention.
Failure to operate a motor vehicle as a reasonable and/or prudent person.
Failure to provide notice and/or warning  among other things.
In addition, he was accused of violating several sections of  the Transportation Code of the State of Texas.
Injuries and Mediation
A helicopter life-flighted R.P. to Brackenridge Hospital.  She suffered several broken bones, including "comminuted fracture" of the distal fibula. Essentially, one of her bones was shattered into small pieces.  R.P., underwent surgery on her right ankle.  Two screws had to  be placed to fix the ankle deformity. After hospitalization she went to the Bastrop Lost Pines Nursing and Rehabilitation Center for rehabilitation and recovery. Medical bills charged a total of $ 174,079.05. Tylka Law took this case on with the intent to get every penny for R.P.'s medical bills.  The case was able to be resolved and settled at mediation.